The apartment "Heilstollen" stands for cosiness. The kitchen-cum-living room has a feel-good corner with a comfortable sofa bed to relax, a cosy pleasure corner and a fully equipped kitchen-cum-living room to spoil yourself and your loved ones. The bedroom is filled with light and guarantees for relaxing hours.
The bathroom has a large window, whereby fresh air and warmth transform it into a small wellness oasis. So nothing stands in the way of a good start to the day.
The highlight is the balcony with a view of the Stubnerkogel. The beauty of nature and the power of the sun give new energy and zest for life. The comfortable stay regenerates body and soul.
SPECIAL FEATURES
comfortable apartment 45m²
2 to 4 persons
bright bedroom with double bed and comfort bedding
sunny balcony with afternoon sun
Dining area
comfortable sofa bed
fully equipped kitchen-cum-living room with electric cooker, fridge, electric kettle
free W-Lan
SAT - TV and radio
Room safe
bathroom with window
integrated hair dryer
comfortable towels
inclusive Gastein-Card
on request including Gabi's loving breakfast buffet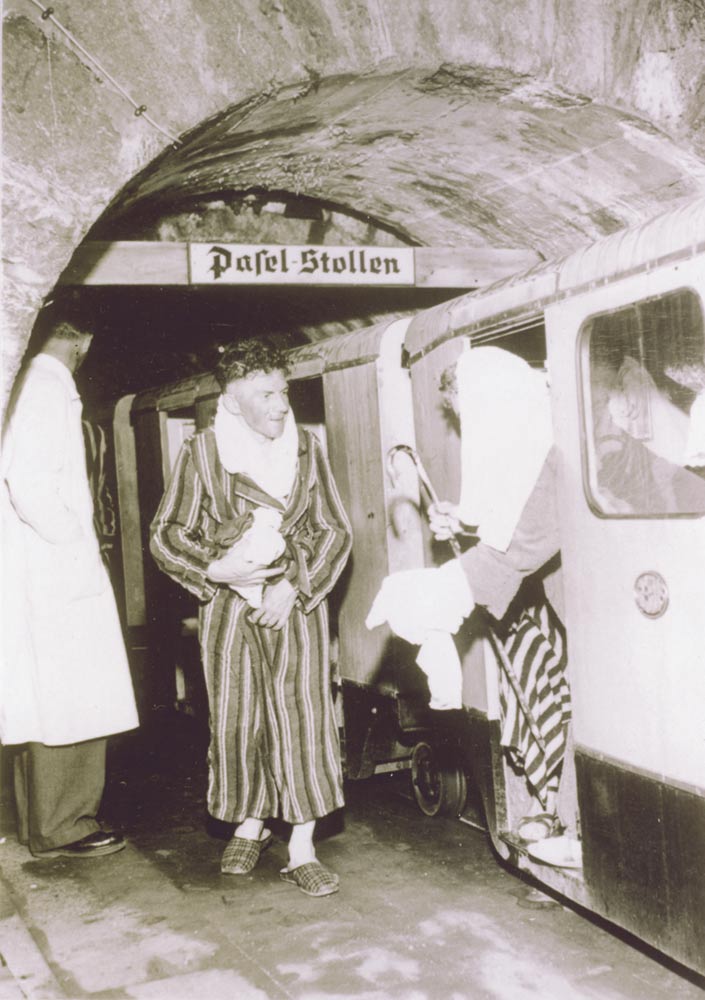 A treasure more precious than gold.
Gastein is one of the Tauern valleys richest in minerals, with mining going back a long way to the heyday of the 14th to 16th centuries. Today, only the remains of the buildings such as the Radhausberg can be found.
The work on the "Pasel-Stollen" (today's Heilstollen) was continued despite modest success. A funicular was needed for this, which started at the lower Astenalm. During the tunnelling, an unusually high and sudden increase in the temperature of the rock was observed. In addition, the workforce was remarkably less susceptible to colds and rheumatic diseases, which were common in the miner's profession. These observations led to a medical examination of the mine air.
As late as 1944, the Radium Institute in Vienna was able to determine an above-average concentration of radon contained in the air. This concentration was higher than in the source galleries of the Gastein thermal spring. The first systematic investigations began in 1947.
In 1952, the Heilstollen Betriebsgesellschaft was finally founded and thus the operation of the tunnel into the interior of the Radhausberg began. After modernization work, the Gastein healing gallery was inaugurated in 1954 as the first gallery spa.
The discovery of the Gastein Healing Gallery was pure coincidence, which makes it possible that it can be used for healing cures today. Temperatures of up to 43°C, slight radioactivity and high humidity prevail.