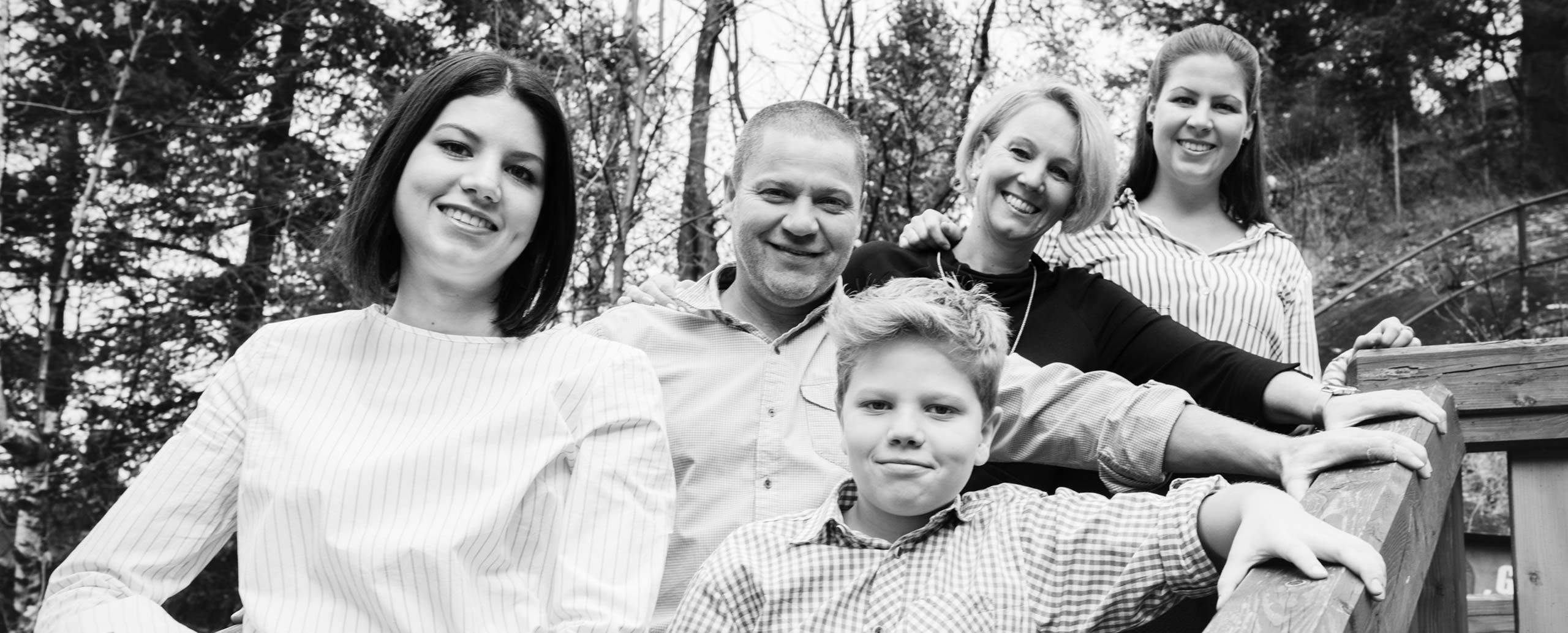 It all started in August 1992
My father, Johann Inhöger, bought the then "Kurhaus Leimböck" at an auction.
After a short consideration my friend Georg and I decided to buy it,
to lease the Kurhaus Leimböck from December 1992.
Really young, I was 21 years and Georg was 23 years we dared the challenge.
I acted as manager and Georg as postal clerk.
We soon realized how important the manual skills of Georg and
was his brothers. The main house was already built in 1935 and thus
our mid-seasons were filled with renovation work.
In January 1995 our life changed with the birth of our daughter "Anna".
In October we married and decided to live together for a long time.
At this time we decided to change the name of our house.
Now the Enzinger family lives in the "Pension Gabriele".
1997 our second daughter "Katharina" was born.
In November 2007 we bought the former "Haus Wastl" - now "Landhaus Gabriele" - in addition.
Our latecomer Tobias saw the light of day in 2008:
From now on our family is complete.
After all these years we still run our pension with passion
and enthusiasm and are very proud of our beautiful home.