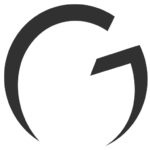 room category

Summer

Winter

€ per day/person including breakfast buffet

Single room Wasserfall

€ 55,00

€ 50,00

€ 65,00

€ 60,00

€ 55,00

Single room Belle Epoque

€ 55,00

€ 50,00

€ 65,00

€ 60,00

€ 55,00

Double room Stubnerkogel

€ 49,00

€ 45,00

€ 60,00

€ 55,00

€ 49,00

Double room Nassfeld

€ 49,00

€ 45,00

€ 60,00

€ 55,00

€ 49,00

Family room

€ 53,00

€ 49,00

€ 64,00

€ 59,00

€ 54,00
Reduction for children in their parents' room
  0 -   2 years free
  3 -   6 years € 15,00
  7 - 13 years € 22,00
14 - 18 years € 28,00
Apartment

Persons

Summer

Winter

Heilstollen

2-4

€ 90,00 - 110,00

€ 80,00 - 100,00

€ 120,00 - 140,00

€ 110,00 - 130,00

€ 100,00 - 120,00

Tauernbahn

4-5

€ 125,00 - 145,00

€ 115,00 - 135,00

€ 180,00 - 198,00

€ 170,00 - 190,00

€ 150,00 - 170,00

Bockhartsee

2-4

€ 105,00 - 125,00

€ 95,00 - 115,00

€ 130,00 - 150,00

€ 120,00 - 140,00

€ 110,00 - 130,00

Graukogel

2-4

€ 105,00 - 125,00

€ 95,00 - 115,00

€ 130,00 - 150,00

€ 120,00 - 140,00

€ 110,00 - 130,00

Jägerstube

2-4

€ 120,00 - 140,00

€ 100,00 - 120,00

€ 170,00 - 190,00

€ 150,00 - 170,00

€ 130,00 - 150,00
Final cleaning apartments (one-time): € 50,00 to € 70,00
Tourist tax: € 3,00 per person and day (up 15 years)
Breakfast buffet: € 15,00 per adult | € 9,00 per child
Short stay up to 3 days: + € 10 %
Double room for single use: € 10,00 per night
Radon thermal bath: € 19,50
Various massages: € 30,00 to € 50,00
Internet
FREE W-LAN in every room and apartment!

Check – in: The arrival can be from 2 p.m. to 8 p.m.
Check out: We kindly ask you to leave the rooms and apartments by 10.00 am at the latest.
Apartment: The price includes bed linen, towels, electricity, heating.
Deposit & payment:
In case of a fixed reservation we ask you for a deposit of 30 % free of charge to our account:
Enzinger Gabriele, Raiffeisenbank Bad Gastein
IBAN: AT55 3502 6000 0202 3000
Bic:    RVSAAT2S026
Only then will your reservation become valid. Please pay the remaining amount on the eve of your departure in cash or by bank transfer directly at our reception desk.
Cancellation conditions:
Please note: The right of withdrawal according to § 18 Abs. 1 Z. 10 FAGG does not apply, instead the General Terms and Conditions for the Hotel Industry apply, which you can read here: austrian hotelreglement.
Travel insurance:
If something comes up in spite of all the holiday fun, it's good to be prepared! In order to avoid costs and annoyance in case of cancellations or early departure, but also for more security during your holiday in Austria, we recommend to take out an insurance policy, which you can do online here: travel insurance
Non-smoking house:
Smokers are welcome to enjoy their cigarette on the balcony and terrace.