Cross country skiing
Sunshine, glittering powder snow, perfect cross-country skiing conditions in the Gastein Valley!
The tranquillity of the surrounding snow-covered Alps, along the Gasteiner Ache or in the middle of the spa gardens, your training sessions will accompany you with the exhilaration of endless freedom, letting go and feeling the rhythm of the poles and your cross-country skis.
The clear air lets your lungs breathe and your health will thank you for it. Even in the evening you can do a few laps in the floodlight and look at the moon. Pure cross-country skiing pleasure far away from mass tourism.
Our high-altitude ski area Sportgastein offers cross-country skiing from mid-November to the beginning of May. Popular not only with professional sportsmen. And from February, don't forget your sun cream.
Only a few minutes' walk (via the Kaiserin Elisabeth Promenade) from our house, you will find the Hirschau entry point to the Böckstein cross-country ski run. Here it is possible to go uphill, but always only in parts. You run along the Gasteiner Ache, the splashing of the water lets you find a sporty rhythm.
Whether you prefer classic cross-country skiing or skating, the Gastein Valley has a total of 7 fantastic cross-country trails with around 35 kilometres of tracks.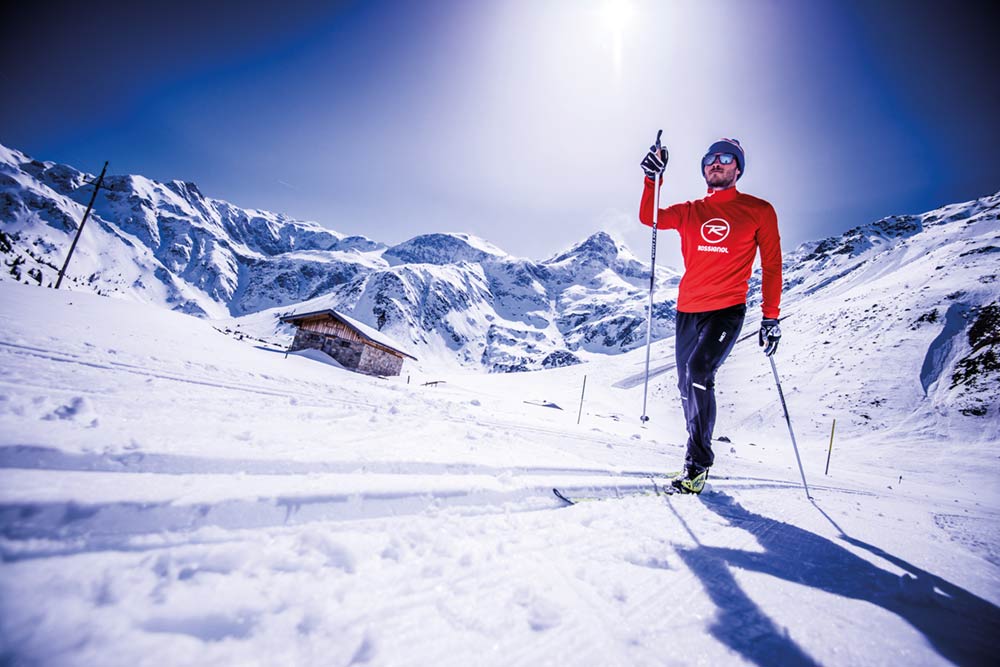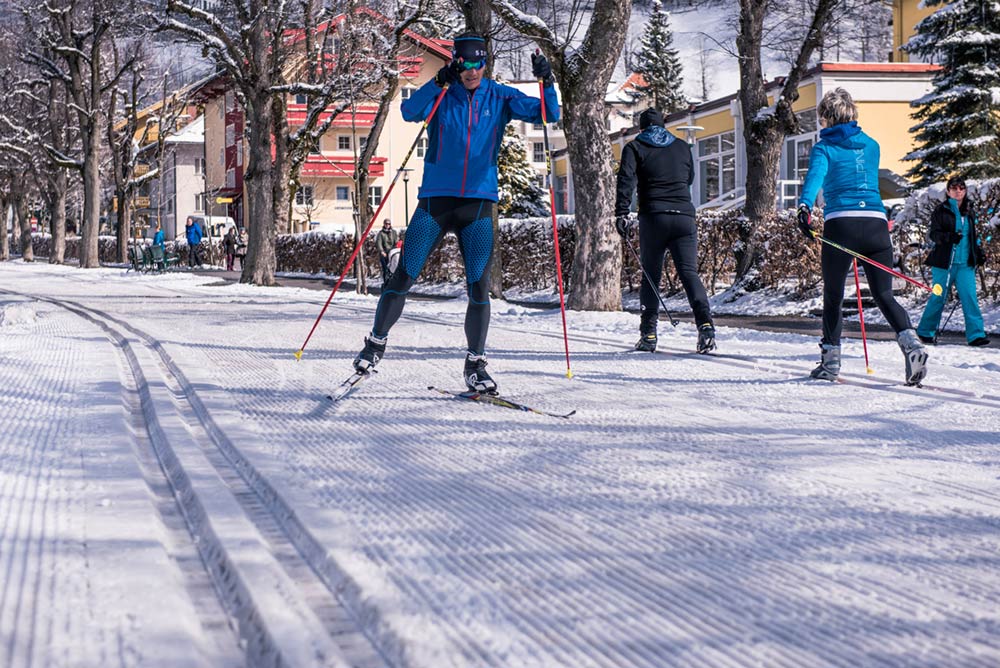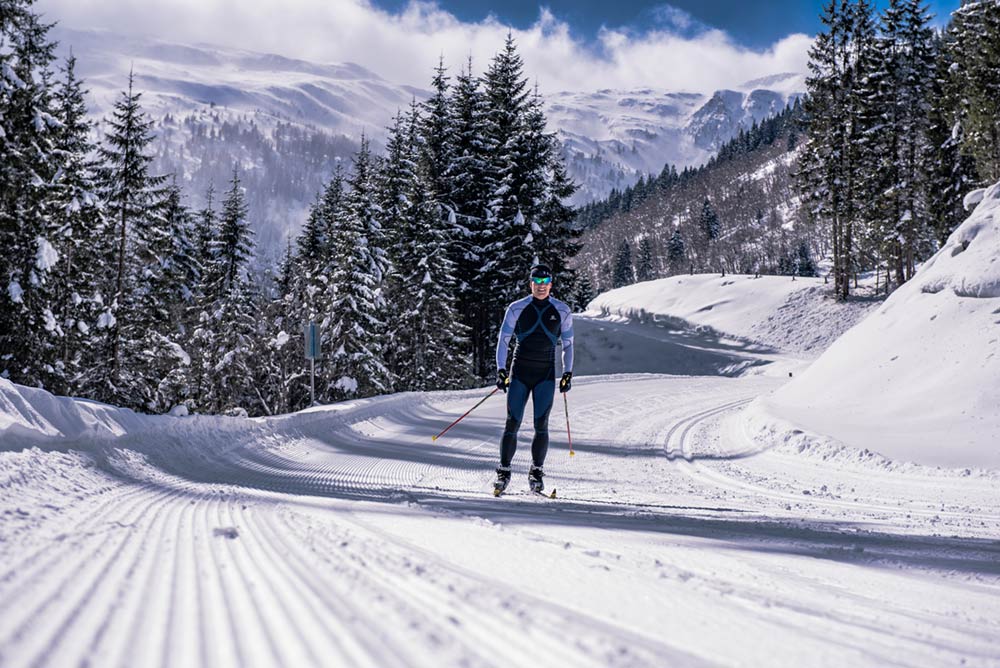 In Bad Gasteiner you will find the following trails:
Böcksteiner Loipe:
at 1,100 metres, 5.5 kilometres, easy cross-country ski run, floodlit until 21:00.
Sportgastein Höhenskigebiets Loipe:
at 1.600m, 1,7 km, 2,4 km & 5,1 km with different levels of difficulty (day tickets from € 4,00, week tickets from € 20,00).
In Hofgastein there are 4 smaller trails:
Kurpark Loipe: 2.2 kilometers, snow-covered and illuminated until 21:00, laser biathlon.
Sportplatz Loipe: 2.5 kilometers, easy.
Achen Loipe:Four kilometers, easy to moderate.
Angertal Loipe: 3.25 kilometers & 6.5 kilometers, medium difficulty.
And at the end of the valley in Dorfgastein there is a cross-country ski run at your disposal:
Dorfgasteiner Loipe: 2.9 kilometres, easy to medium difficulty.
There are also professional lessons for beginners at the local cross-country skiing school. We would be happy to make an appointment for you. If you don't have your own cross-country skis, no problem, there is a ski rental near by that will be happy to help you with the equipment.