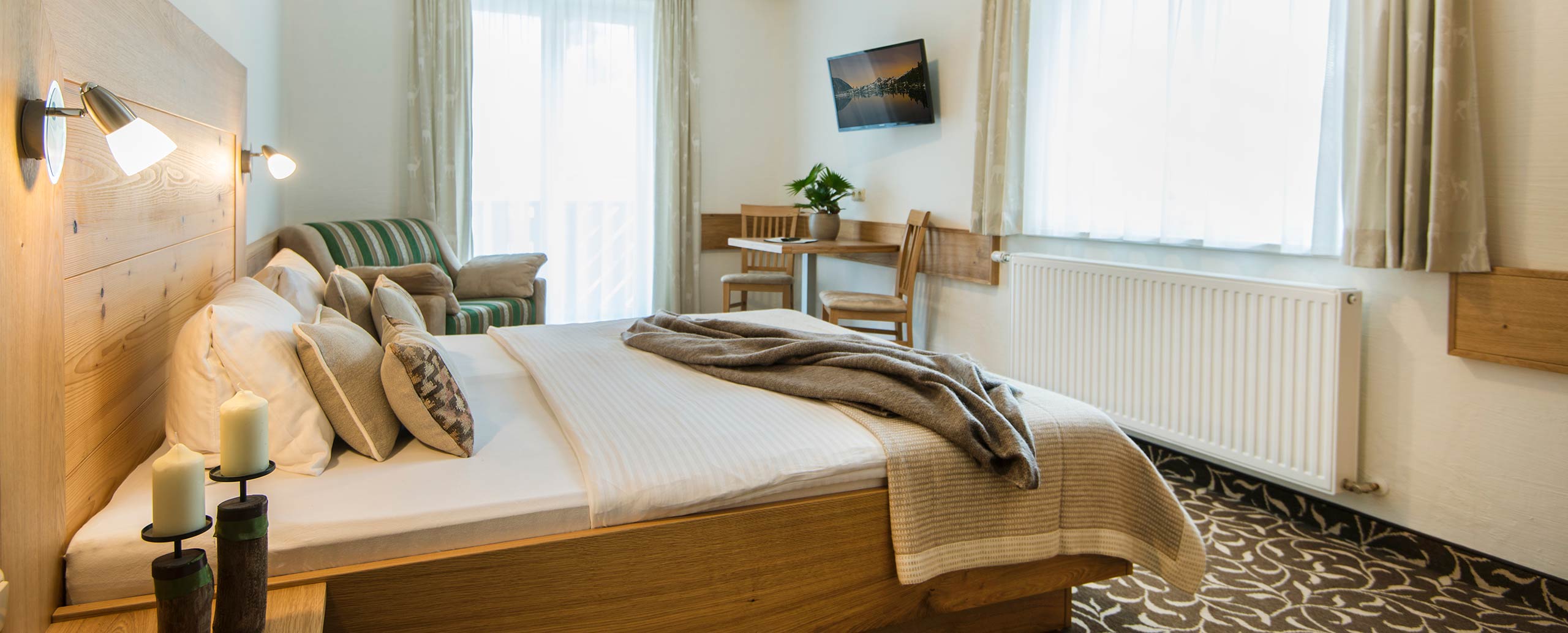 Double room
- Stubnerkogel
The double room "Stubnerkogel" fills the mind with warmth and homeliness. The comfortable furnishings allow your body to come to rest and your mind to relax. The comfortable double bed and cozy couch chair will give you the rest you need. The furnishing in old wood look in combination with warm earth tones transforms the stay into a pure pleasure.
The bathroom with daylight and fresh air supply is a small oasis of well-being. The modern equipment lets you start the day with joy and zest for life.
The spacious balcony adds the finishing touches to your stay. The view of the Stubnerkogel stimulates the senses and refreshes the mind - energy and strength through the gifts of nature.
SPECIAL FEATURES

light-flooded double room 25m²
comfortable double bed with comfort bedding
sunny balcony with afternoon sun
Table with seating
Lounge chair
free W-Lan
SAT - TV and radio
Room safe
spacious bathroom with window
integrated hair dryer
comfortable towels
including Gabi's loving breakfast buffet
inclusive Gastein-Car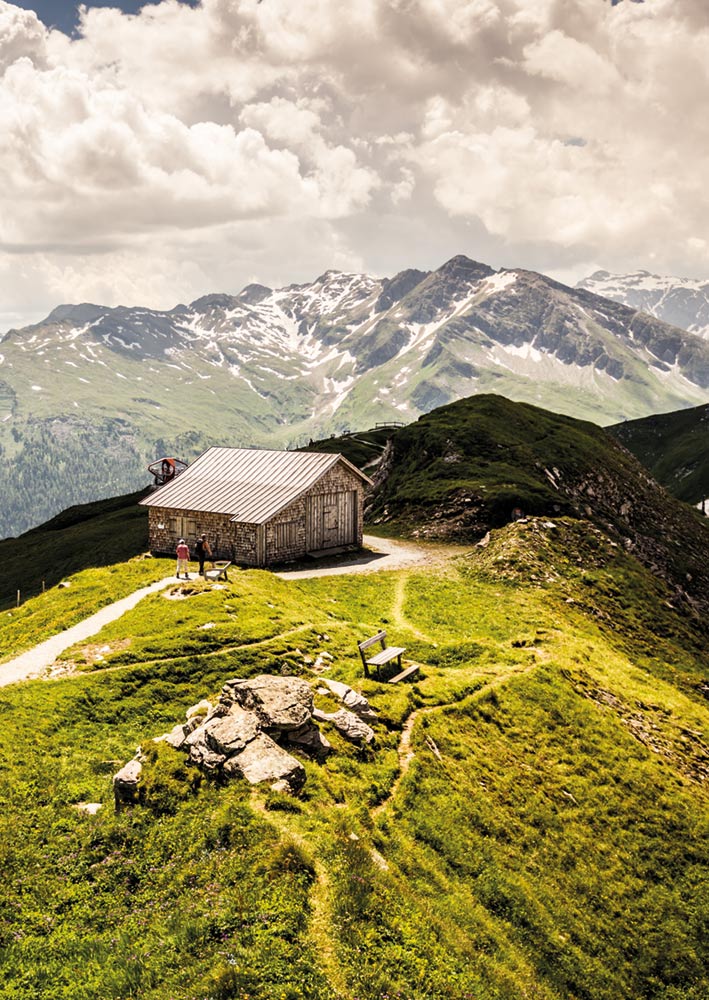 The development from then until today.
In the 1930s, the first plans for the construction of a suspension railway on the Stubnerkogel started. Even then, they led to the foundation of a Stubnerkogel mountain railway company. In 1939 the first attempt was made to realize the project, but the war prevented the project from being carried out.
After the Graukogel and Bellevuealm lifts, construction of the lift with 50 4-seater aluminium gondolas began in 1949. The opening took place on 21 January 1951.
In 1964 the Stubnerkogel lift was completely renovated and extended with the aim of increasing the transport capacity from 300 to 500 people and shortening the journey time. In 1972 the Stubnerkogel gondola lift was equipped with a fully automatic operating system and four-seater all-view gondolas.
In the course of 1987, the complete new building was constructed, including the three station buildings and the mountain restaurant. The newly built single-cable gondola lift with its modern 6-person cabins could already be put into operation in December of the same year.
In 2009 the Stubnerkogel lift as we know it today was completed. The result was a 2.6 km long single-cable gondola lift, which overcomes a height difference of 1,136m in two sections.
To increase the range of attractions, the suspension bridge was built in 2010. It is 140m long and is the highest in Europe at 2,300m above sea level. Additionally, the viewing platforms "Glocknerblick", the "Felsenweg" and the "Talblick" followed.