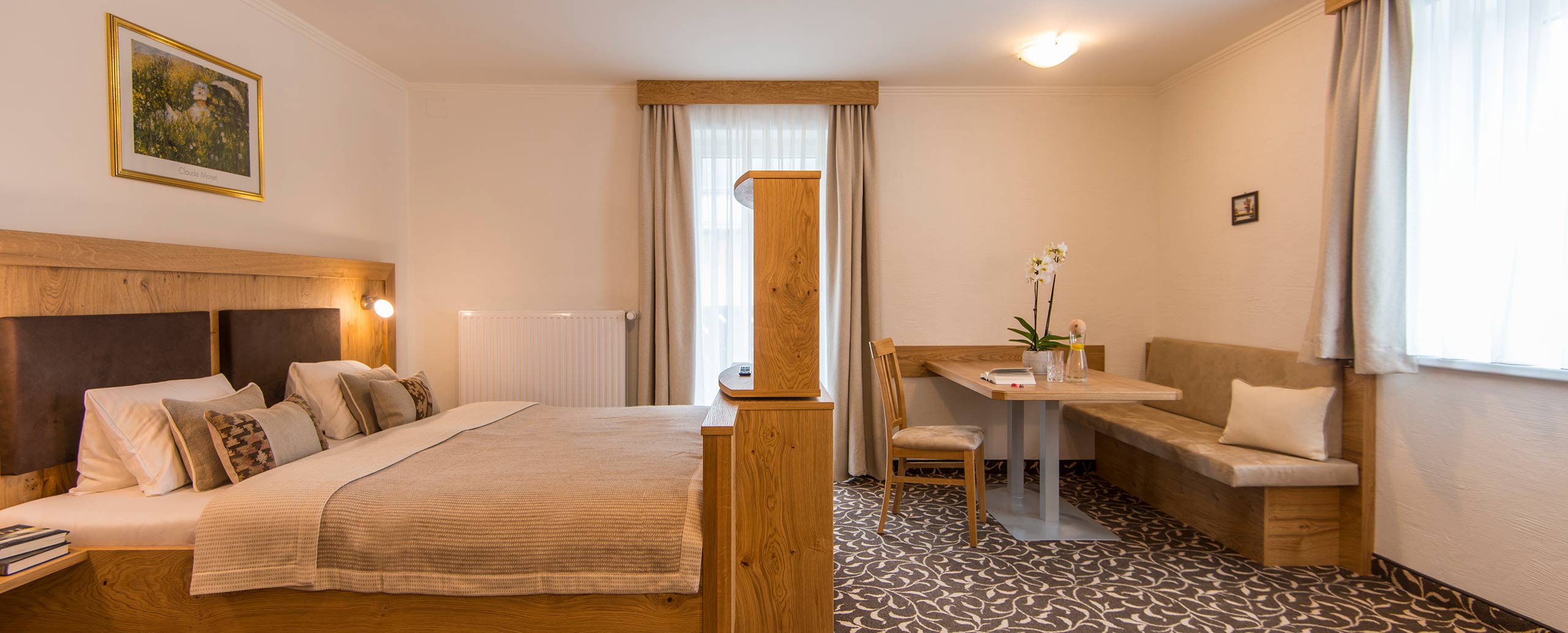 The spacious family "Perchtenzimmer" offers space for couples and families. The warm colours in combination with the old wood furnishings give you the feeling of being at home. Together you can relax in the comfortable double bed and the cosy sofa bed. The sitting area with the feel-good charackter invites to funny hours.
The modern bathroom appears like a small wellness oasis. With spaciousness and flair for a good start to the day.
The cosy balcony invites you to linger. The morning sun conjures a smile on your face as soon as you get up. The sound of the waterfall stimulates the senses and makes the beauty of the valley tangible.
SPECIAL FEATURES

spacious family room 30m²
for 2 to 4 persons
comfortable double bed with comfort bedding
comfortable sofa bed
sunny balcony with afternoon sun
Table with seating
free W-Lan
SAT - TV and radio
Room safe
spacious, bright bathroom
integrated hair dryer
comfortable towels
including Gabi's loving breakfast buffet
inclusive Gastein-Card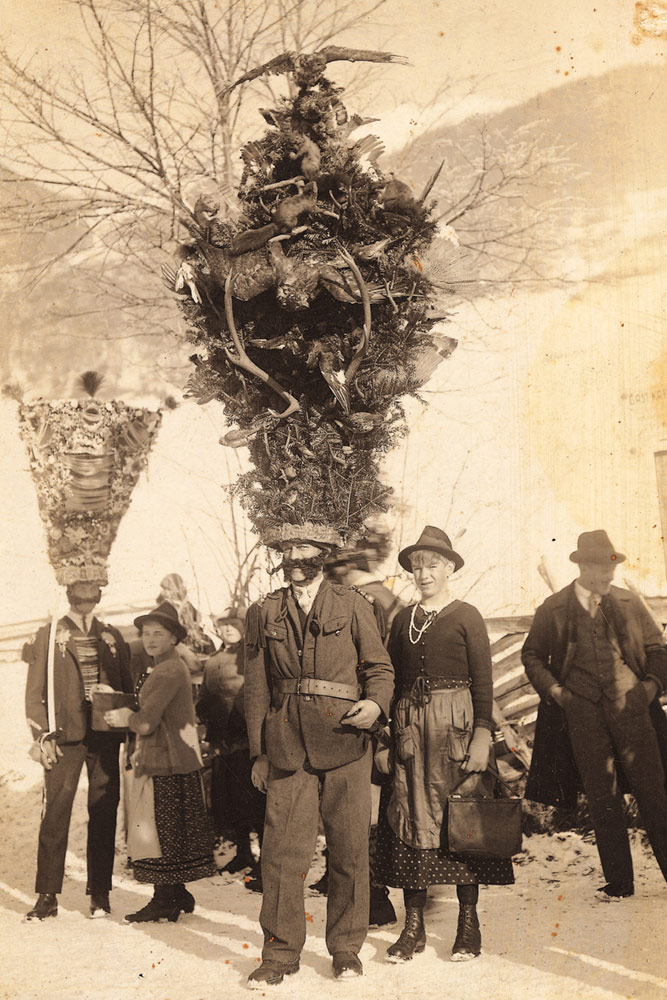 Krampus and Perchten deeply rooted in the populationg
The Gastein Krampus Run is still undisputedly the most deeply rooted custom among the Gastein population. It is based on the belief that the closeness of the spirits is strongly felt during the Raunächte (whirlwind nights) and that the dark figures are particularly powerful during this time.
Until the 17th century, there was no difference in the Gastein Valley between the Perchten Run and the Krampus Run of today. Since the nightly Perchten runs could not be controlled, the authorities tried to integrate St. Nicholas with angels into the individual passes. Thus a certain control of the nocturnal hustle and bustle was achieved.
The Krampus run takes place annually on 5 and 6 December. The so-called passports move from house to house. The self-imposed Krampus rules have been preserved over time through oral tradition and have essentially always been strictly observed. The participants pay great attention to tradition, in order to clearly and consistently distinguish themselves from the trend of a tourist staging, the "meaningless spectacle".
Perchten, in contrast, are female mask and legend figures, which are only performed by men. The first Perchten run was first documented in 1898 and has taken place regularly since then. More than 140 people are involved in the parade, which takes place every 4 years on New Year's Day in Bad Gastein and on December 6th in Bad Hofgastein. The main character is Mrs. Perchta who unites good and evil in one person.