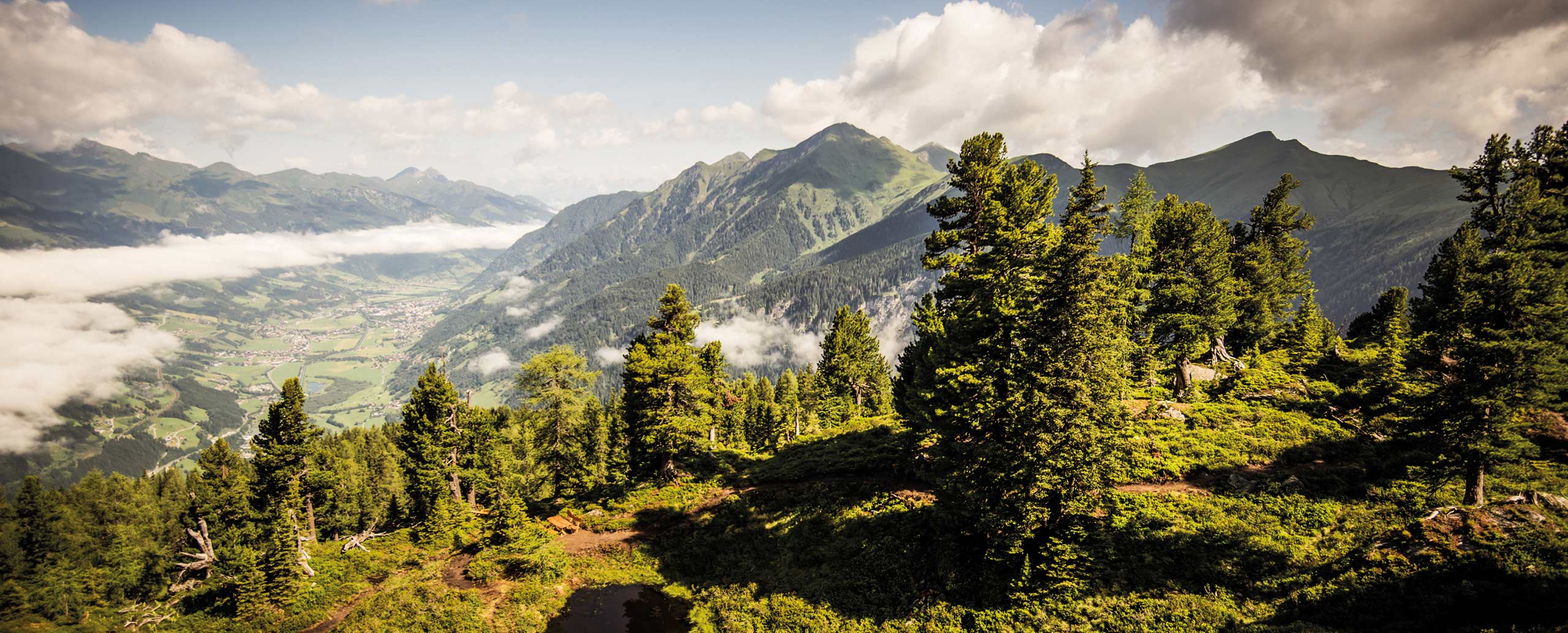 Hiking in Gastein
Uphill, downhill, whether big or small - everyone will be thrilled in Gastein!
The power of nature, right in the middle of the Hohe Tauern National Park, whether at the summit or on the easier hiking trails for the whole family - our Gastein Valley is unique.
The tranquillity of the mountains, the air sweetened with the scent of Swiss stone pine, blooming alpine rush at your feet, simply incomparably beautiful. But not only the solitude of the mountains creeps into your heart. For families there are countless highlights on the mountain, which will amaze the children's eyes.
The Stubnerkogel valley station is only 2 minutes' walk away. The cable car takes you uphill and when you reach the top, families usually take the first path over the spectacular suspension bridge. Then over the rock path to the Glocknerblick and back to the games hall at the top station. In the evening your children fall into bed in a good mood and dead tired.
We - the Enzinger family - are real "mountain fairies" and will be happy to advise you with our personal experience which hiking route would be ideal for you.
Our favourite and local mountain is the Graukogel. Start from the front door to the Windischgrätzhöhe and then uphill in the direction of the middle or top station to the summit. Alternatively, the chairlift will take you to the top station and you can take a tour to the summit cross of the Hüttenkogel. With much love set up by the local Trachtenverein, whose proud members are also our children Anna, Kathi & Tobias.
But our valley does not only convince with hiking. Trail Running the new trend sport conquers Gastein. Even the pros of the Adidas Trail are looking forward to the annual event with over 600 kilometres and countless metres in altitude.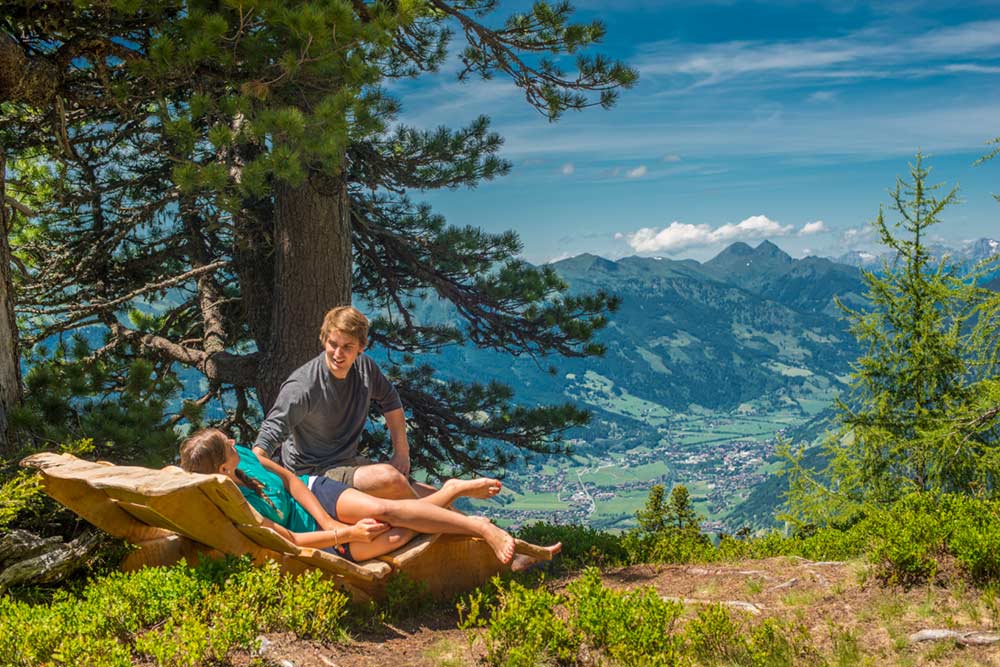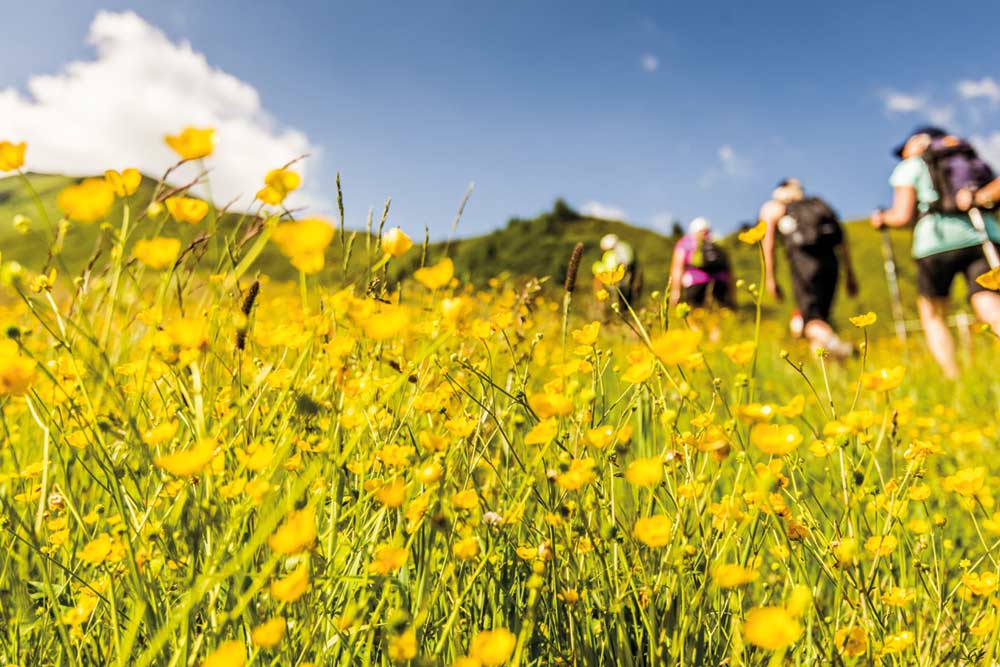 Every day a different hiking alternative in the unspeakably beautiful mountain panorama of the Gastein mountains, this is what your summer holiday in the Hohe Tauern offers you. The floral splendour of the alpine pastures impresses with its unique beauty, the buzzing of the bees and the chirping of the birds leads us back to the source with thanks. And if you are lucky, you can even admire our ibex on the Hüttenkogel, which can call the mountains its own all year round.