Single room
- Belle Epoque
The single room "Belle Epoque" induces you to enjoy the beauty of life. Fresh colours in combination with wood and attention to detail floods the body with joy. The feel-good bed accompanies you to the land of dreams to regenerate the senses. Relaxation for in-between is offered by the comfortable couch chair.
The light-flooded bathroom modern lets you start the day strengthened and transforms a bathroom into a small wellness oasis. In combination with fresh air the body gains energy and lust for life.
The balcony is the right place to regenerate. The senses are stimulated by the sound of the waterfall and the view of the glacier mill.
SPECIAL FEATURES

loving single room 16m²
comfortable single bed with comfort bedding
Balcony towards north side
Table with seating
Lounge chair
free W-Lan
SAT - TV and radio
Room safe
bathroom with window
integrated hair dryer
comfortable towels
including Gabi's loving breakfast buffet
inclusive Gastein-Card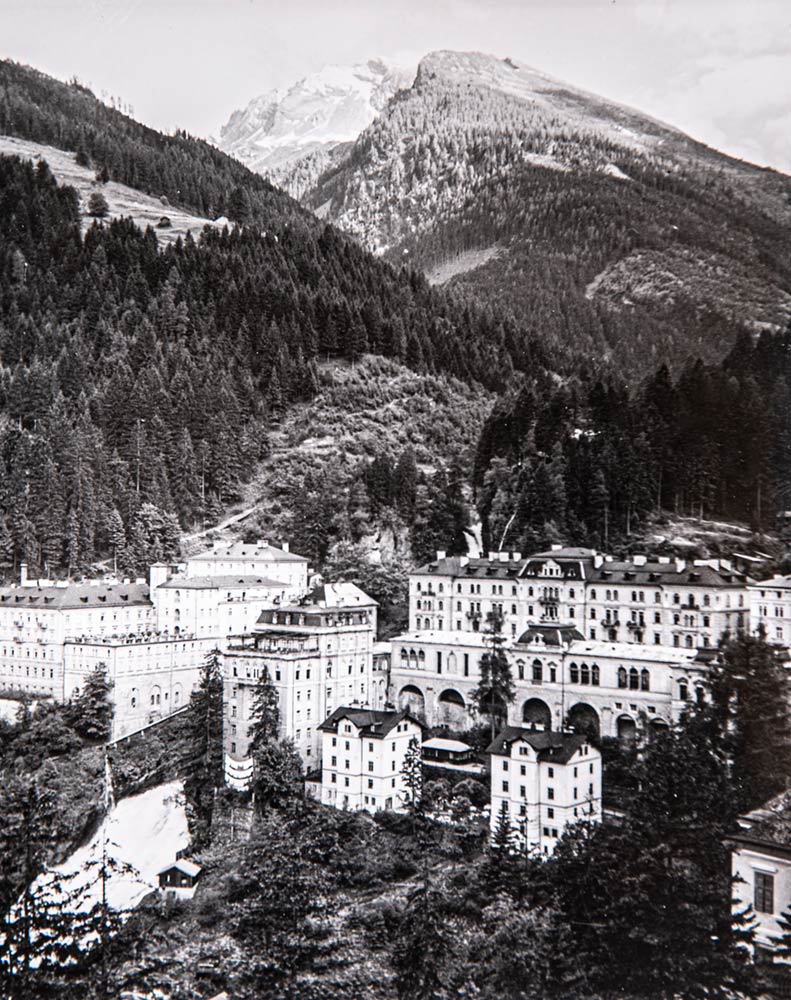 Belle Epoque
An insight into the imperial era
The "imperial era" was of great importance for Bad Gastein's tourism. From year to year the number of spa guests increased. After the completion of the Tauern railway line, the number of visitors continued to rise. Parallel to this increase in visitors, construction activity also had to keep pace. Whereas in 1,871 there were only 24 hotels, by 1905 there were already 57 tourist accommodation establishments with 21,531 rooms.
The old wooden huts, which shaped the townscape for centuries, were replaced by modern large buildings. An imperial spa centre was created in the middle of the mountains. It shines with a balanced homogeneity, whereby almost all the monumental buildings of this period can be attributed to the architect Josef Wessiken and master builder Angelo Comini, followed by the master builder Franz Xaver Franzmair.
The square near the historical centre is called Straubingerplatz, with the famous buildings Hotel Straubinger and Badeschloss. This is where the noble buildings and the fine people gathered at the end of the 19th century. Before the construction of the Badeschloss there were only wooden houses without any comfort. Archbishop Hieronymus therefore decided to build a modern bathhouse in 1791 - 1794. The Badeschloss was the first stone building in Gastein. The Straubinger is the traditional hotel in the valley. It was built as a stone building in 1843, and was extended and equipped with an annex during the tourist boom of Bad Gastein.
As a special attraction, it offered twenty modern individual bathrooms, in contrast to all other houses, which only had communal bathrooms. The Hotel Straubinger achieved world renown in 1865, when the "Gastein Convention" was signed here.